Wednesday, June 06, 2007
ON SET WITH USHER AND R.KELLY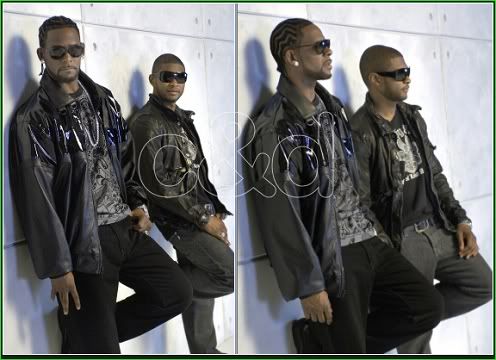 [photo credit:
usherforever
]
I don't know about you but I'm interested in seeing who the "same girl" role would be given to. Just who will Kells and Ursh fight over? Here's some suggestions: 1.)
Lauren London
(since the song suggests she reps ATL and Chi-Town and since Lauren is best known as New New from
ATL
.) and 2.)
Destiny
(the girl that grind throughout Usher's "Yeah" music video.) Point blank if the 'same girl' looks wack and doesn't at least met up with the lyrics...how do I say this in a nice way? Video killed the radio star. Things that make me go hmm...
Labels: Juicy Tales, New Music, Out and About, Usher