Wednesday, June 20, 2007
R. KELLY & USHER'S SAME GIRL VIDEO
The video treatment in support of
R. Kelly's
second single off his current record, "Double Up" dropped last night exclusively on BET. Little X, the man behind many hip-hop videos such as 112's Anywhere and Usher's Red Light, directed the video. With a video to go with the song, I have a better appreciation for the song that R. Kelly and Usher
completely swagger jacked from R&B group, Nephu.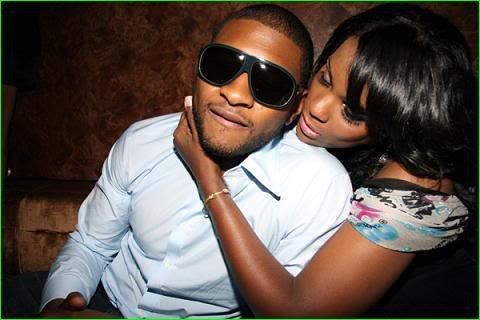 And in related news,
Tameka Foster
, Usher's soon to be wifey, has finally open her trap to defend her relationship with Usher exclusively to
Essence
magazine. Tameka took the time to address bloggers 'hating' on her:
Essence.com: Bloggers worldwide have criticized your relationship with Usher.
You haven't responded until now. Why?

Tameka Foster: Friends tell me about some of it and we'll laugh, but honestly, I don't pay attention to the gossip on the day-to-day. However, things have been said about my ex-husband and about me and my relationship with Usher's mom among other things, that I would like to clear up. I am not speaking because I feel the need to validate our relationship. We're good.

Essence.com: Bloggers have also reported that you are pregnant with some other man's child, possibly your ex-husband's, and that Usher has promised to raise it. Supposedly you two broke up and got back together in February when he found out you were four months pregnant. True or false?

T.F.: That is ridiculous. No, I am not pregnant with my ex-husband's child. If that were the case, the baby would have been born already. Yes, we had a brief split for about a month, but just to reassess and figure everything out.
Read the rest of Tameka talking about how she and Usher confided in each other over
here
. Check out part two of Tameka's interview where she address rumors of a rift between herself, Wendy Williams, and Jonetta Patton as well as her attitude problem over at
usherforever.com
!
[
urban-hoopla
]
Labels: Juicy Tales, New Music, Usher