Friday, May 02, 2008
LOOK ON LOCK EDITION: JASLENE VS ADRIENNE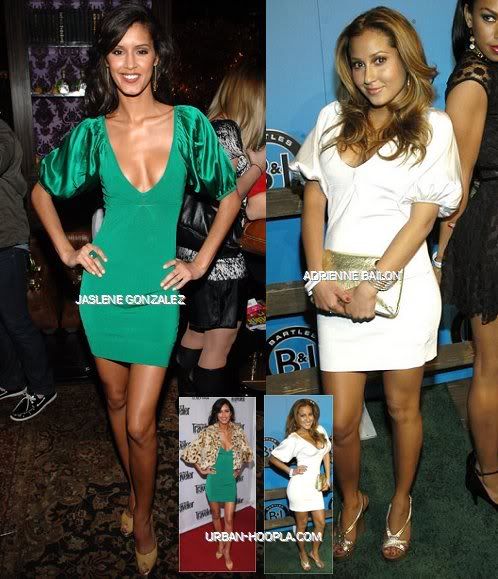 Last week, Jaslene Gonzalez of "America's Next Top Model" fame wore this strecth satin BEBE green dress with a leopard print jacket and nude pumps to the 8th Annual Hot List Party in New York City.

Adrienne Bailon of the Cheetah Girls was seen in the white take of that BEBE dress with gold wedges and a matching gold clutch at Bartles & Jaymes Poolside BBQ last May.

On a side note, "Flavor of Love" alumnis Buckeey and Saaphyri wore the same dress as Jaslene and Adrienne in pink.

As always, which LOOK is on LOCK - Jaslene Gonzalez or Adrienne Bailon?


Labels: Adrienne Bailon, Jaslene Gonzalez, Look on Lock