Thursday, June 07, 2007
QUEEN BEE AT AVALON
Lil' Kim

hit up NYC nightspot, Avalon:

[
pic credit:
all the parties.com
]
Aside from the obvious, can I put this club on blast for a hot second?! Why do they have tore up seats in their VIP spot?! You already know Kim is not chilling with those who waited outside for hours to roll up into the clubs. I'm waiting on Kim to come back harder than her rhyme on "Last Night" remix. [
Akon

was up in the place too...
looking tipsy/sleepy
.]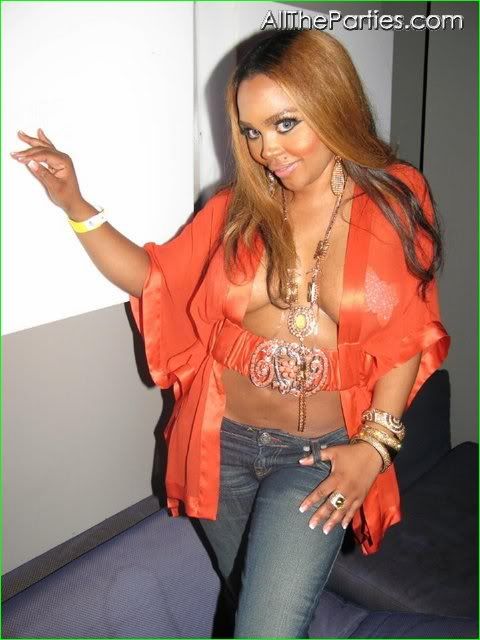 [
urban-hoopla
]
Labels: Lil' Kim, Out and About