Wednesday, June 20, 2007
RIHANNA'S SHUT UP AND DRIVE VIDEO
The video treatment for Rihanna's second single, "Shut Up and Drive" premiered worldwide exclusively on Yahoo Music. Borrowing Fefe Dobson's electic sound and look as well as the theme from "Fast & The Furious", Rihanna has easily cemented herself as one of urban pop's biggest talents.



Since her hit song, "Umbrella" has spent five weeks at the number one spot, Rihanna is still on her promotional grind. This time, Little Miss Sunshine hit up Much Music in Canada.
The girl in the green shirt behind Rihanna has on the same expression I have on now. Just what is Rihanna wearing? And why did she 'chop' off her hair/wig??! Combining a itty-bitty denim vest over a dress must be the standard for haute couture, I suppose.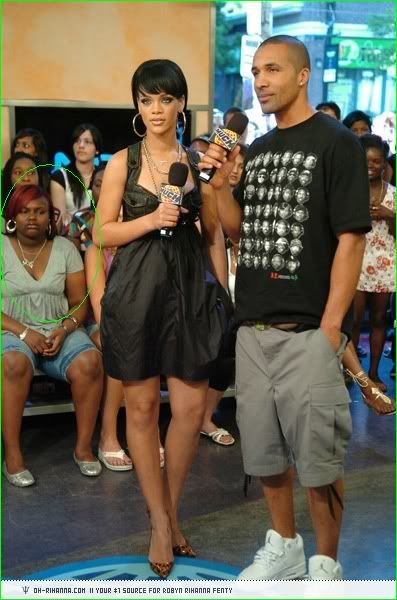 Rihanna was presented with a gift bag that audience members ooh and aaah at. I'll do the same considering that 'f*ck off' towel Rihanna's admiring.
[image source]


In a photoshoot at Harry Smith Beach, Rihanna is featured in one-page spread InStyle magazine:

[image source]

In the article, she praises her native country, Barbados:

"When I'm in America I feel like I'm always on the go. I can't wait to get back
to Barbados and relax. There's a a very laid-back vibe here. No one's ever in a
hurry to do anything. But come carnival season, we love to party!"


[urban-hoopla]
Labels: New Music, Out and About, Rihanna