Wednesday, August 22, 2007
LOOK ON LOCK EDITION: KIM VS CLAUDIA
Kim Kardashian partied in a black key-hole mini at Lorraine Schwartz Launches Her Diamond Monkey Collection at Monkey Bar this past June in the Big Apple.

Model Claudia Jordan pose for the cameras in a purple verison at the celebrity catwalk for charity for National Animal Rescue a few nights ago in L.A.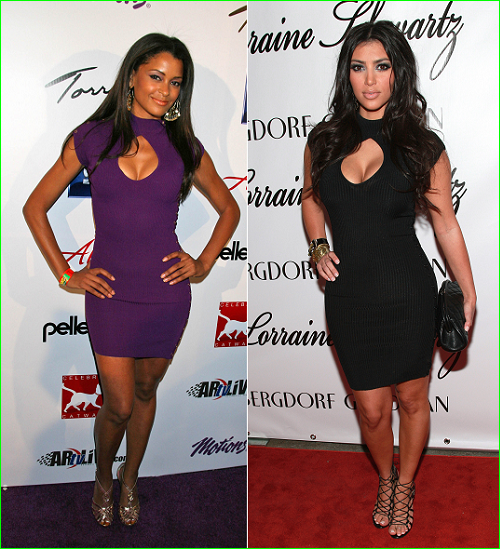 Kim Kardashian vs. Claudia Jordan: which LOOK is on LOCK?
Kim accessorized with matching black gladiator sandals while Claudia rocked a pair of gold heels.
Labels: Kim Kardashian, Look on Lock

At 2:22 AM,

licia