Wednesday, October 24, 2007
HOOPLA ON TRINA
Trina is coming back in a big way for 2008. Thanks to
TrinaFan
, here are a few promotional shots the self-proclaimed "Baddest B!tch" took recently.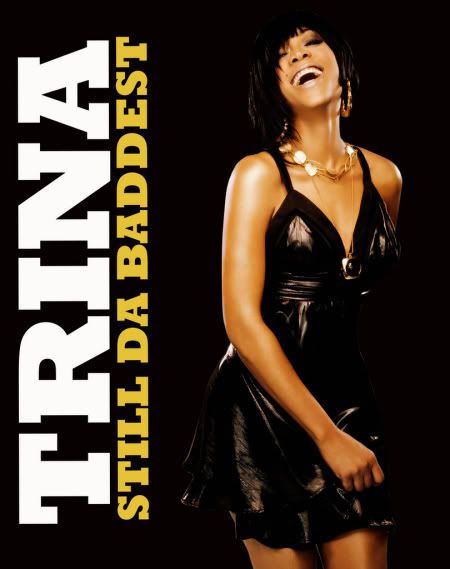 Crunk & Disorderly
has the official tracklisting for Trina's upcoming album, "Still The Baddest" which has productions by Jim Jonsin, J-Roc, and Scott Storch as well as collaborations with Missy Elliott, Rick Ross, Plies, and Pitbull. "Still the Baddest" is expected on February 12, 2008.
Check out Trina's new song called, "Single Again":
Trading in
her club jams
, Trina's rocking to
the slow ballads
this time around.
[urban-hoopla]