Tuesday, November 13, 2007
RIHANNA SHOPS AT PARIS LOUIS VUITTON STORE
Across the pond,
Rihanna
with a brown and black leather LV tote spent her downtime shopping at the Paris Louis Vuitton boutique.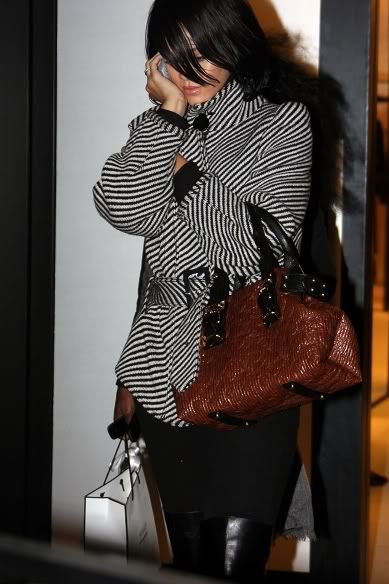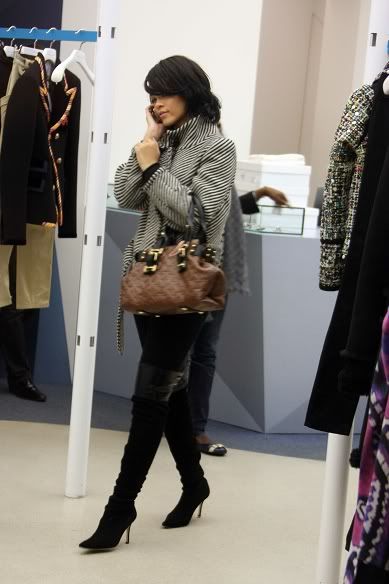 images via
celebutopia
For the record, Rihanna denies dating Josh Hartnett:
Apparently Rihanna and Josh are not comfortable with their relationship in the public eye...just yet. By the end of 2007, Rihanna has been associated with
Jay-Z, Shia LaBeouf, Josh Hartnett, Bow Wow, Omarion, Chris Brown, Ne-Yo
, and so on and on. Out of all of these 'relationships', pictures of her with
Omarion
(
on his myspace page
) and
Josh Hartnett
(
at Pink Elephant in NYC
) seem to make the rumors legit.
[urban-hoopla]
Labels: New Couple, Out and About, Rihanna, things that make me go hmm