Sunday, December 09, 2007
LOOK ON LOCK EDITION: MJB VS KYLIE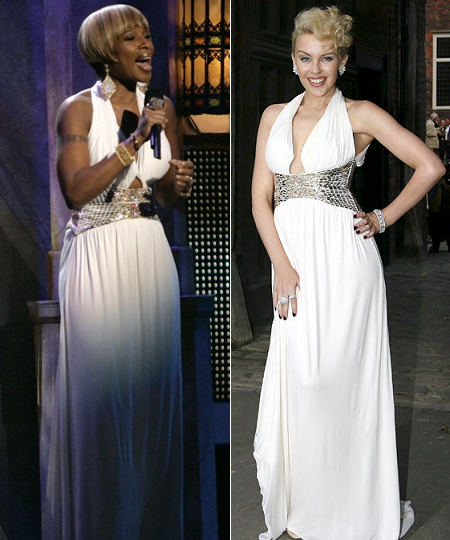 images via daily mail, John-Legend.net
Saturday has been a slow news day in urban pop culture but thanks to a certain white
Roberto Cavalli
gown here's another fun installment of "Look on Lock Edition".
Mary J Blige
perform the Casablanca ballad, "As Time Goes By" with R&B crooner John Legend at the 2007 Movies Rock event. MJB top off her classy look with gold diamonds.
Kylie Minogue
celebrated the 20th anniversary of her first single, Locomotion, in London. Kylie also played off Swaroski-cummerbund of her Cavalli gown with diamonds.
As always, which LOOK is on LOCK-Mary J Blige or Kylie Minogue?
[urban-hoopla]
Labels: Kylie, Look on Lock, MJB

At 8:35 PM,

Tellin Ya What I Know