Thursday, October 02, 2008
LOOK ON LOCK EDITION: OPRAH'S DONNA KARAN DRESS
If that draped Donna Karan red dress
Oprah Winfrey
wore to the 2008 Emmy Primetime Awards look a bit familar that's because Oprah wore the same look at
another high profile award ceremony
.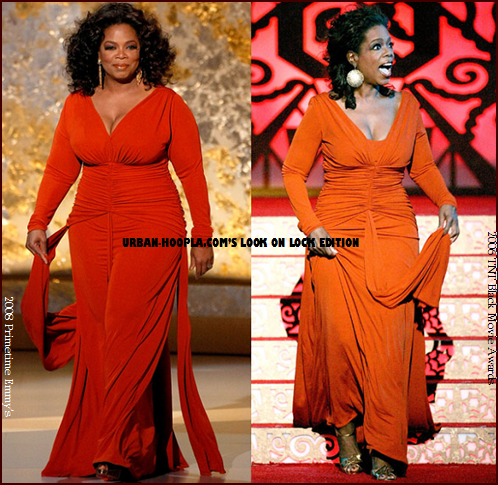 photos: WIREIMAGE/GETTY
Oprah opened
the recent Emmy's
in the same DK jersey with Christian Louboutin pumps.
With her hair pulled back, Oprah rock this DK look first with gold earrings at the
2006 TNT Black Movie Awards
.
So, when did
Oprah Winfrey
had the
LOOK on LOCK
in the Donna Karan jersey dress?
Labels: Fashion Hoopla, Look on Lock, Oprah