Tuesday, September 30, 2008
"DWTS" & MUSIC UPDATES + SLIM FROM 112 SPEAKS
Kim Kardashian
posted up tons of photos backstage at "Dancing With The Stars." She posed with her fellow "DWTS" cast members including
Toni Braxton
who by the way
just signed
with
Atlantic Records
. So this new record label may explain why Toni's on "DWTS" at the moment because as
Jawn Murray
stressed the album may come as out early 2009. If you've been reading
Kim's blog
, you already know that she has her
family and friends
campaigning for her to win.
Reggie Bush
even
campaigned
for her.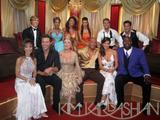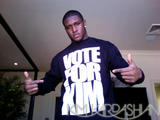 photos:
KIMKARDASHIAN.COM
Kim Kardashian performing the Rumba on Monday Sept. 29th
Toni Braxton performing the Rumba on Monday Sept. 29th.
Chris Brown
and
Ciara
were seen filming a cameo for his music video, "Superwoman." So I guess
Keri Hilson
didn't make the final cut
OR Keri's a "Superwoman" pt. 2?! So many questions were definitely left unanswered. Anyhow, Chris
admitted to "VIBE" that he had a crush on Ciara
so I guess he's overjoyed that he's working with Ciara
once again
.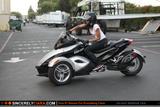 photos:
SINCERELYCIARA.COM
Updated: Additional snapshots of Chris Brown on the set of his music video, "Superwoman" appeared
on this fan-site
. Pictured with Chris is Keri Hilson.
Two new promotional photos of
Christina Milian
popped up online
days before her lead single "Us Against The World" premieres on October 6th via
myspace
.
photos:
MILANGLOSS.COM
Check out this newly released video clip taken on the set of
Janelle Monae'
s
"Many Moons" music video
. Clearly Janelle's on that creative tip...
Slim
from
112
talked with DJ Envy about being in one of the most successful contemporary R&B male groups (112) and
going from Bad Boy to Def Jam
. Truth to be told, 112 was one of my favorite male groups besides Boyz II Men. I still listen to
their last album, "Pleasure & Pain"
every so often. Anyone else disappointed "
Nowhere
" wasn't released? Slim recently revealed to
Singers Room
that he wants
Faith Evans
to be signed onto his record label, M3/Asylum. I see nothing but good things with Faith working with Slim. Anyhow, check out the interview...
Labels: 112, Chris Brown, Christina Milian, Ciara, Janelle Monae, Keri Hilson, Kim Kardashian, Music Hoopla, Toni Braxton, TV Hoopla

At 11:34 AM,

Anonymous