Tuesday, October 07, 2008
"ROCKNROLLA" L.A. PREMIERE
Thandie Newton
and
Idris Elba
pose for photos at the Los Angeles premiere of the
Guy Richie-directed film
, "RockNRolla." Also at the premiere were
sexy 300 star
Gerard Butler
(who appears in the film) and
Garcelle Beauvais-Nilon
. Idris and
Thandie
have been busy promoting their film from
coast to coast
lately.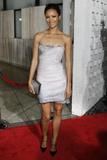 photos: WIREIMAGE/GETTY/CL
On the box office tip, Idris can be seen next in the
thriller, "Obsessed" with Beyonce
while Thandie
portrays Condolezza Rice
in the film, "W." Garcelle wore a gray and black
Diane Von Furstenberg
high-waist skirt. Garcelle's a big fan of
DVF designs
as evident by the followiing collage...
Labels: Box Office Hoopla, Fashion Hoopla, Garcelle Beauvais-Nilon, Idris Elba, Thandie Newton