Wednesday, June 20, 2007
LOOK ON LOCK EDITION: RIHANNA VS BETHANN
Classy fashion forward women
Rihanna
and
BethAnn Bonner
both rock this colorful
Gucci
mini out and about at two major red carpet carpet events.
In her Aeon Flux-like hair style and a pair of silver heels,
Rihanna
wore this number first at the 2007 Nick's Kids Choice Awards back in April. Actress
BethAnn Bonner
of Soapnet's "I Wanna Be A Soap Star" wore
it
with
black Gucci dominatrix heels
at the 24th Annual Daytime Emmy Awards this June. [
picture
source
]
Same Gucci mini, different pose: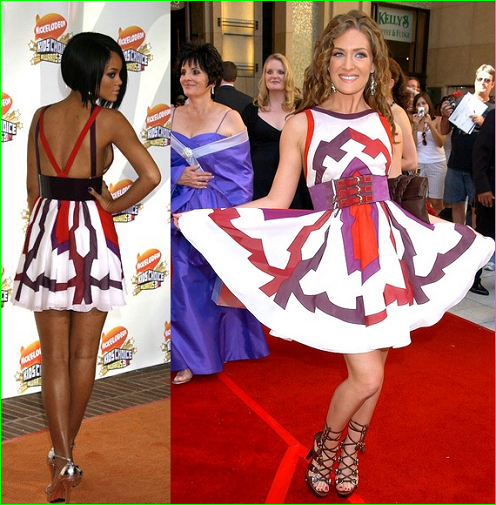 So I must ask, which look is on lock? Rihanna or BethAnn? This comparison is yet another easy one to argue/comment on.
[
urban-hoopla
]