Monday, October 22, 2007
TYRA BANKS LEAVES NYC
As
Tyra Banks
made her way out of LAX (Los Angeles Airport) from the Big Apple, one persistent thought came to mind...
[images via
real gossip 101
]
Doesn't this hair style look oddly like this hairstyle worn by her close celebrity friend back in the day?! Check out Beyonce performing "Me, Myself, and I" at the 2003 Billboard Awards.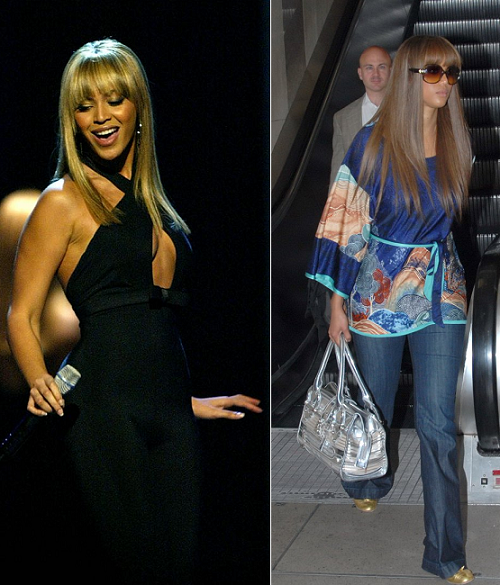 [image via
beyonceworld
]
Style inspiration at best?!
[urban-hoopla]
Labels: Out and About, things that make me go hmm, Tyra Banks