Tuesday, November 20, 2007
ROBIN THICKE AND PAULA PATTON AT BUTTER PLUS HIS SEXIEST SONG TO DATE
Hayden and
Ne-Yo
weren't the only couple
hanging out
at NYC hotspot, Butter, last night. Married couple actress
Paula Patton
and R&B crooner
Robin Thicke
were there as well.
[image was e-mailed to Urban-Hoopla]
"People" magazine voted Robin Thicke ballad, "Lost Without You" as 2007 sexiest song of the year. Here's what Robin had to say about the honor:
"It's about having somebody you love love you back. I was feeling very sexy when I wrote it - but I always feel pretty sexy. She[his wife who sang to during their first date 15 years ago] finds her way into just about every song I write."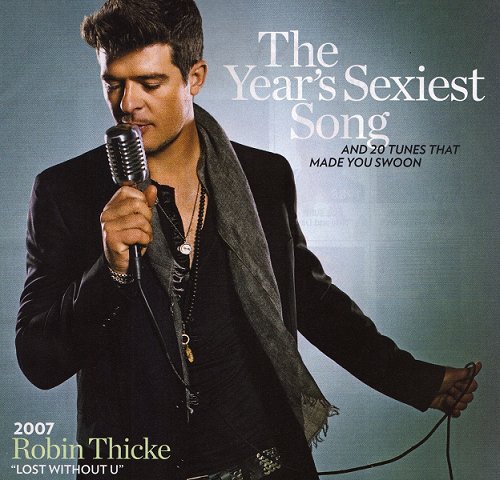 -click on image to see in full-
Also voted as the sexy songs from the past two decades were Al B. Sure's "Nite And Day", Luther Vandross' "Here and Now", Prince's "NPG", Seal's "Kiss From A Rose", Babyface's "When Can I See You", Usher's "You Make Me Wanna...", Brian McKnight's "Back At One", Outkast's "The Way You Move" and Justin Timberlake's "SexyBack".
[urban-hoopla]
Labels: Hot Night Spot, Newsstand Snapshots, Out and About, Paula Patton, Robin Thicke

At 11:58 AM,

Anonymous