Thursday, October 18, 2007
IRV GOTTI DID NOT SLEEP WITH ASHANTI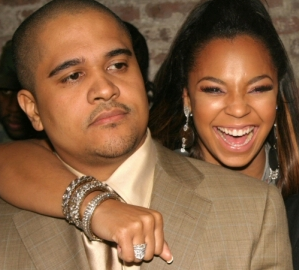 EURWEB.COM
posted up a radio
interview Irv Gotti
did in promotion of his VH1 reality series, "Gotti's Way". The interview for the
"Trey the Chocolate Jock Morning Jump-off"
show at Power 92 Chicago gets interesting when Irv spills the beans about his record label The Inc's prized R&B starlet
Ashanti
. Irv again stressed he did NOT sleep with Ashanti
like he claimed he did to Wendy Williams.
"I was on the air with somebody [and] that's what they do...so I felt no need to say like, 'Naw, it's not true' because all they were going to do is just keep at it. So then it became this whole thing, but you know I never said that, I never said that I slept with Ashanti or I have been with Ashanti." [source]
Listen to the interview
here.
Funny how Irv
was quick to announce tidbits on Ashanti's upcoming "The Declaration"
when her relationship with Nelly are rumored to be over. Irv does has a show to promote...
[urban-hoopla]
Labels: Ashanti, things that make me go hmm, Wendy Williams