Friday, September 19, 2008
FUNKMASTER FLEX'S R. KELLY RANT, SOLANGE AT ROCK THE VOTE EVENT + NEW DAWN RICHARD PHOTOS
Funkmaster Flex
of the
popular NYC-based radio station
Hot 97
went off
on
R. Kelly
. Apparently Flex did not like
Kelly's teenage talk
as
Miss Info
pointed out on
her blog
.
The rant was in response to R. Kelly's recent BET interview which he discuss his sex trail for
the first and last time
. Kelly swiftly
denied all the charges
but this quote raised a eyebrow or two:
When asked if he liked teenage girls, Kelly replied: "When you say teenage, how -- how old are we talkin' ... 19?" "I have some 19-year-old friends," he added. "But I don't like anybody illegal, if that's what we're talking about, underage."
[quote from
CNN
]
Many questions were
answered
and
left unanswered
.
Solange Knowles
showed off her support for
Barack Obama
in
a grey Urban Outfitters "Obey Vintage Obama" tee
just like
her older sister Beyonce
at the Rock The Vote event in Philadelphia. You gotta love Solange's Chloe strappy sandals!
Dawn Richard
and
Heidi Montag
also wore
these fun shoes before. Anyhow, Solange performed "I Decided" which you can check out below...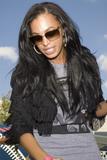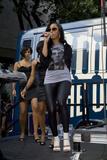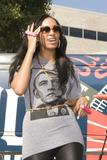 PHOTOS:
SOLANGE-K.NET
Thanks to
Shallow Nation
for the video!
Speaking of
Dawn Richard
,
buzz of her going solo
just like her
Danity Kane member Aubrey O'Day
escalated when these new
Mike Quain photoshoot
and
those fly Givenchy booties
popped up on her official myspace page. I guess Dawn really is going solo...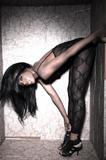 Photos:
DANITYKANE.NU
/DAWN RICHARD'S MYSPACE
Labels: Danity Kane, Fashion Hoopla, Music Hoopla, Out and About, Political Hoopla, Solange, things that make me go hmm