Friday, December 28, 2007
BEST REMIXES IN '07
In no particular order, here are a handful of the year's best remixes.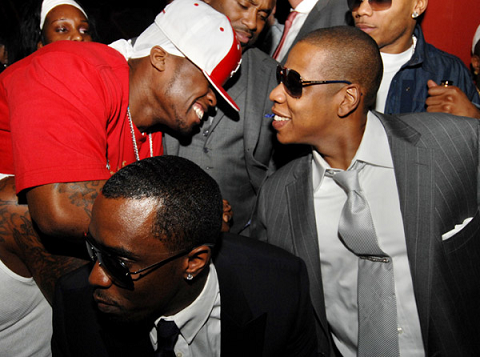 50 Cent
-"I Get Money" Forbes Remix featuring
Diddy and Jay-Z
"I Get Money" became the club banger and anthem for many so when Diddy and Jay-Z jump on the Forbes remix this song quickly become one of hip-hop's hottest collaborations. As Funkmaster Flex said it best "I Get Money" is "
one of the hottest records out
."
Alicia Keys
-"No One" remix featuring
Junior Reid, Chaka Demus, and Beenie Man
When "No One" blasted on the radio, fans and critics were between-do we like it or hate it? So when Alicia introduced the reggae-inspired remix at 2007 American Music Awards, some critics felt her 'raspy' vocals match the upbeat melody better.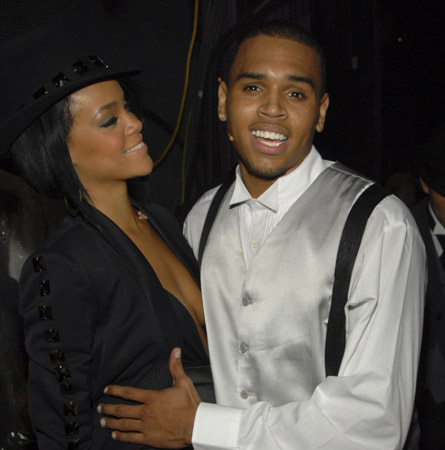 Rihanna
-"Umbrella" remix featuring
Chris Brown
.
Word circulated on the blogs and online that Chris Brown loved "Umbrella" so much that he
did a remix at one of his concert stops which he later re-named "Cinderella"
. Shortly after, the remix was played on national radio. Rihanna return the favor at the
2007 VMAs
for their joint melody of "Umbrella".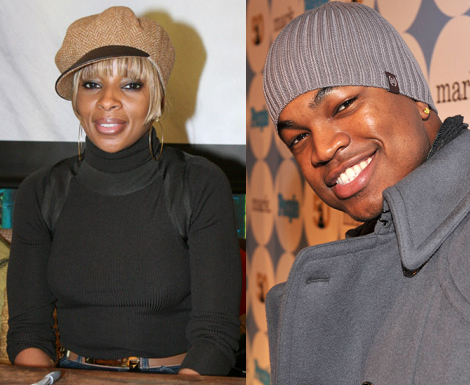 Ne-Yo
-"Do You" remix featuring
Mary J Blige
"Do You" follow-up to his smash, "Because of You" and Mary J did her thing on the vocals. Although the vocals were recorded separately, the harmonies blended perfectly.
You however prefer the original...and the shirt Ne-Yo has on in the video
.
R. Kelly
-"I'm A Flirt" featuring
T.I and T-Pain
When this song came on, folks claimed "I'm A Flirt" is Bow Wow's song and that R. Kelly took it as his own. Bow Wow even performed the song
solo at one of his concert gigs
.
Justin Timberlake
-"Until the End of Time" featuring
Beyonce Knowles
When time came to release the Grammy Award-winning disc, "Future Sex/Love Sounds",Beyonce remixed Justin Timberlake's "Until the End of Time". A
few of you argued over whether the original is better than the remix
.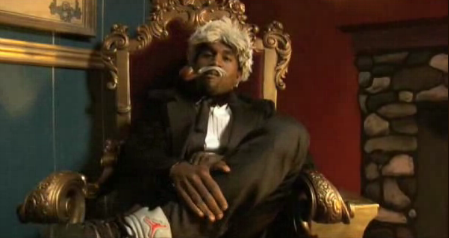 Kanye West
-"Throw Some D's" remix
Kanye West took Rich Boy's smash, "Throw Some D's" and make the song his own while name dropping Britney Spears, Britney Spears, Lindsay Lohan, Angela Bassett, Alicia Keys, and Halle Berry.
Omarion
-"Icebox" remix featuring
Usher
Omarion took to his
official myspace page
to leak the remix of "Icebox". The video clip showed Omarion and Usher recording the remix in the studio.
Avril Lavigne
-"Girlfriend" remix featuring
Lil' Mama
Lil' Mama bought to 2007 catchy hooks (Lip Gloss, anyone) so she bought her same upbeat energy to the
remix of Avril's "Girlfriend"
.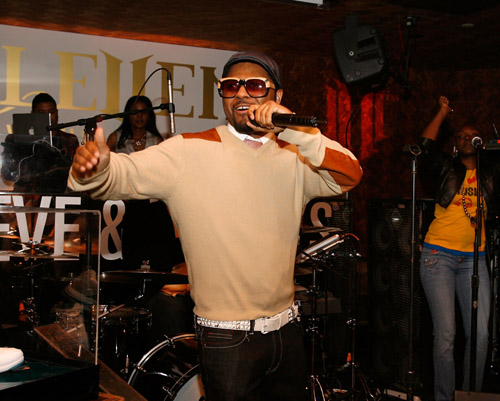 Musiq
-"Buddy" remix featuring
Fat Joe and Ja Rule
Fat Joe and Ja Rule team up on the remix of Musiq's "Buddy". The twosome made this song from the type of song a guy may sing to a girl to a
bona-fide club hit
.
Beyonce Knowles
-"Get Me Bodied" remix with
Solange, Michelle Williams and Kelly Rowland
When Beyonce, her sister Solange, and her Destiny's Child counterparts (Michelle Williams and Kelly Rowland) at this year's BET Awards, it was easy to see why this was one of the best dance anthems from 2007. "Get Me Bodied" was featuring on the B'Day Video Anthology DVD- a new trend 2008 may reproduced.
This list however doesn't top upon the many great remixes so I ask YOU which were your favorites that weren't mentioned?
Photos: wireimage, beyonceworld, pop-junkie, kellyrowlandweb

[urban-hoopla]
Labels: 50 Cent, Alicia Keys, Best of 2007, Bow Wow, Chris Brown, Destiny's Child, Diddy, Jay-Z, Justin Timberlake, Kanye West, MJB, Musiq, Ne-Yo, Omarion, Rihanna, Solange, T.I, Usher